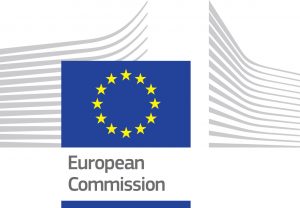 Would you like to learn more about the funding possibilities in Horizon 2020, proposal submission, consortium building or the EU Participant Portal ?
Join us on the European Commission stand at the exhibition. A team of dedicated staff will be there to answer your questions.

AMIRES is a consulting company for research, development and innovation projects. The main strength of AMIRES is the creation of new international sustainable partnerships within innovation focused value chains. AMIRES provides mix of complementary services necessary for initiating, planning, executing and managing successful cooperative research, development or innovation projects.
AMIRES activities focus on following strategic fields: Energy Efficiency, Additive Manufacturing, Photonics, Flexible Electronics and Regenerative Medicine and Medical Devices. Within the domain of Nanomaterials, AMIRES represents project OASIS – Open Access Single entry point for scale-up of Innovative Smart lightweight composite materials and components.
Moreover, AMIRES has developed AMIplexus, a cooperation visualization and search tool for projects funded within the European Union's research and innovation framework programmes including H2020, FP7, Eurostars, and Eureka. AMIplexus uses data visualization for gaining a competitive edge in the development of innovation collaborative projects and provides a fundamental overview of any type of technology or application field.

CUPIDO is an EU-funded project that aims to develop an innovative and patient-friendly drug delivery system for the heart: inhalable nanoparticles that can carry a therapy directly to the myocardial cells.  The drug carriers in CUPIDO are biocompatible and biodegradable nanoparticles that load a therapeutic molecule for cardiovascular diseases.
Compared with traditional administration routes, CUPIDO approach aims to a faster, more efficient and heart-specific administration route, thus reducing side-effects and patient discomfort.
Since February 2017, the Consortium is working together to prove the preclinical feasibility. Come to our booth to discover more about the project.
C³HARME is a research project funded under the EU's Horizon 2020 Framework Programme for Research and Innovation. Its main purpose is the design, testing and manufacturing of a new class of ceramic matrix composites based on ultra-high temperature ceramics reinforced with SiC or C fibers. The new UHTCMC materials should be suitable to operate in severe aerospace environments, with applications in rocket nozzles and vehicles for hypersonic re-entry. The 8M€ project, started in June 2016, involves 12 partners from 6 European countries. Come at our booth to see C3HARME prototypes and get to know the project.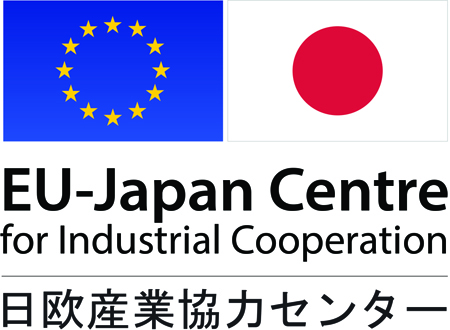 The EU-Japan Centre for Industrial Cooperation is a unique venture between is a joint venture between the European Commission Directorate-General for Internal Market, Industry, Entrepreneurship and SMEs (DG GROWTH) and the Ministry of Economy, Trade and Industry of the Japanese Government.. It is a non-profit organisation that aims at promoting all forms of industrial, trade and investment cooperation between the EU and Japan and at improving EU and Japanese companies' competitiveness and cooperation by facilitating exchanges of experience and know-how between EU and Japanese businesses. The Centre organizes and manages annual missions to Japan in targeted key Business sectors: ICT, Biotech and Nanotech. The Nanotech Cluster/SME mission coincides with the "nano tech – International Nanotechnology Exhibition and Conference" in Tokyo. During the fair (3 days) participants will be able to showcase their technology and meet with potential Japanese partners. More information: https://www.eu-japan.eu/events/nanotech-cluster-sme-mission"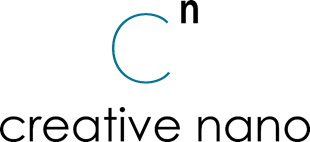 Creative Nano is developing innovative custom solutions to meet customers particular requirements and specifications. Our proved experience in delivering prototyping solutions in surface finishing area and nano-chemistry, ensures the formulation/fabrication of a cost-effective, easily adaptable, tailor-made process that addresses unique operational needs. Cnano's electroplating services cover a wide range of experimental scales, from lab-scale processes to semi-industrial pilot line production. Τhe transfer from the laboratory to the industrial scale poses a serious challenge due to the complexity of the new set of parameters. Creative Nano is a research intensive SME and at the moment is involved in 7 H2020 European research and innovation projects.
Products & Services: Cnano provides pilot/small batch production of innovative electroplated products, synthesis of advanced materials, measurement and characterisation of materials/surfaces as well as applied research services in all aspects where nanomaterials and nanotechnology are incorporated. Cnano has its own research facilities in Athens with a state of the art equipped laboratory (microscopes, spectrometers), along with the semi-industrial pilot plant (18 tanks with effective volume of 120 L per tank) for development and characterizations of functional nanomaterials and coatings.

Raith is a leading precision technology solution provider for electron beam lithography, focused ion beam (FIB) tools, nano engineering and reverse engineering applications.
Customers include universities and other organizations involved in various fields of nanotechnology research and materials science – as well as industrial and medium sized enterprises that use nanotechnology for specific product applications or produce compound semiconductors. Founded in 1980 and headquartered in Dortmund, Germany, Raith employs more than 250 people. The company works as closely as possible with customers in the most important global markets, through subsidiaries in the Netherlands, the USA, and Asia and through an extensive partner and service network across the world.
High frequency electronics (for satellite communication, telecom, aviation), lasers for telecom and environmental sensing (DFB laser and related devices), quantum computing devices (photonic and cryogenic devices), advanced optical devices (for virtual and augmented reality solutions), bio sensors (lab on chip), security label mastering (banknotes) are examples of "real world applications" covered by RAITH lithography tools.
RAITH's reverse engineering tools are in use for integrated circuit hardware verification and clarification for cryptographic devices and patent infringement intelligence.
RAITH's entry level tools are the gold standard for basic nano research at universities.
More information about the company and products is provided here: www.raith.com.

Visit the NanoSafety Cluster stand and meet 16 projects funded through Europe's Horizon2020 programme that aim to deliver next generation safety and innovation for nanomaterials.
Projects showcase are ACEnano, BIORIMA caLIBRAte, Gov4Nano, gracious, LORCENIS, ModComp, NanoCommons, nanoFASE, NanoInformaTIX, NECOMADA, npscope, nTRACK, RISKGONE, PATROLS and SmartNanoTox.
Take part in activities on the stand for delegates, including mini-workshops and discussion groups on key aspects of nanosafety advances, including reduced animal use, translation into industry, the power of data and risk governance.

NANORIGO – a Risk Governance Framework and Council for Nanomaterials and Nano-enabled Products
NANORIGO (NANOtechnology RIsk GOvernance) started on 1st January 2019.  Coordinated by Aarhus University and involving 26 other partners from across Europe, this 50 month, €4.7 million project will develop and implement a transparent, transdisciplinary and active Risk Governance Framework (RGF) for manufactured nanomaterials and nano-enabled products.  The RGF will be developed through engagement with stakeholders across research, industry, regulation and civil society, and will be based on high-quality scientific data and tools for the physicochemical (pc) characterization of nanomaterials, and the assessment of exposure, hazard and risk for humans and the environment.
To implement the RGF, NANORIGO will develop a sustainable, multi-stakeholder Nanotechnology Risk Governance Council (NRGC) to provide credible, transparent and objective advice to all stakeholder groups.
The NANORIGO consortium will work closely with the two other projects funded under the NMBP-13-2018 call: RiskGONE and Gov4Nano, to ensure a sustainable and equitable RGF and NRGC is developed for all.
Contact:  nanorigo_at_bios.au.dk
NANORIGO has received funding from the European Union's Horizon 2020 research and innovation programme under grant agreement No. 814530.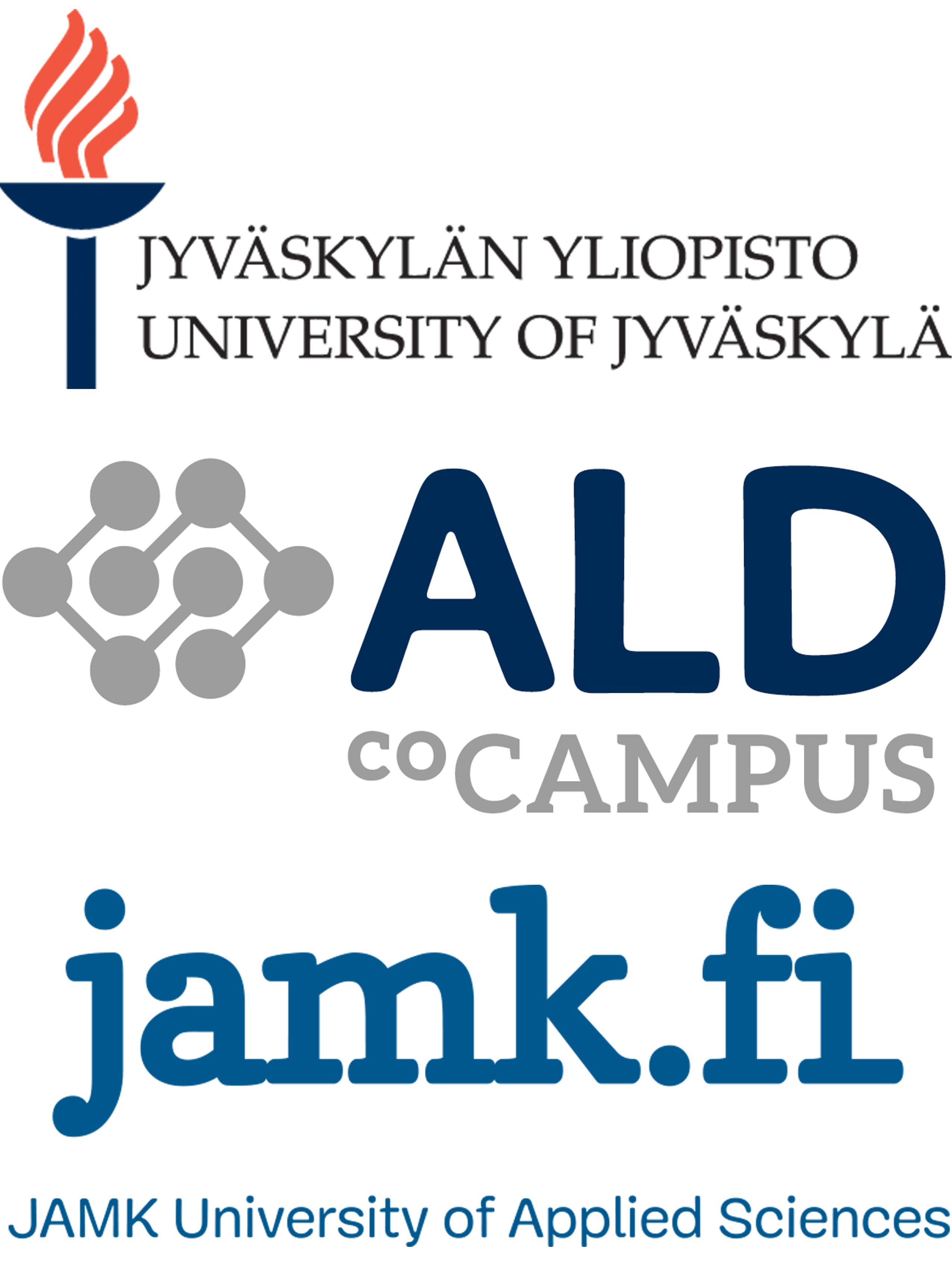 Roll-to-roll ALD and helium ion microscope (HIM) are the main attractions of ALD CoCampus, Jyväskylä, Finland, co-operated by University of Jyväskylä and JAMK University of Applied Sciences. In addition to the Beneq WCS 500 roll-to-roll it offers access to another spatial ALD, Beneq TFS 200 R, and temporals Beneq TFS 200 and Beneq TFS 500. The helium ion microscope (HIM) is located next to accelerator based materials physics laboratory and other top laboratories in the two universities.
ALD CoCampus is a unique environment to develop and manufacture atomic layer deposition thin films, characterize surfaces and design equipment. Competent personnel helps the companies and other collaborates to reach their goals and assists the visiting experts to operate in the facilities.
Contact Dr. Mauno Harju, mauno.harju_at_jamk.fi, tel. +358 40 768 1931.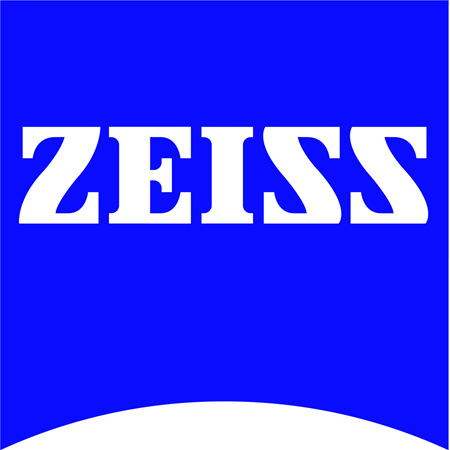 As a leading manufacturer of microscopes ZEISS offers inspiring solutions and services for material research and quality assurance.
From entry-level to high-end, from micro to nano – choose the ideal microscope solution for your application from the broadest product portfolio on the market.

InoCure is a company with strong expertise in electrospinning and electrospraying technology – especially in their application on the field of life science, healthcare, and pharmaceutical industry. We build pilot-scale modular electrospinning/spraying unit for research laboratories and also industrial scale unit for large production. InoCure also provides 3D Cell Culture and custom encapsulation service to research lab around the world.
Signup for our newsletter and stay informed with latest news!